December 15,2011
Ambulances for India: (9) India
Summary of Activities
Ziqitza installed new IT software at its main and largest center in Rajasthan, the same system as that developed for Punjab. Much of July was spent preparing for the early morning August 1 transition from the old software to the new. In turn, much of August was spent following up and following through on the change.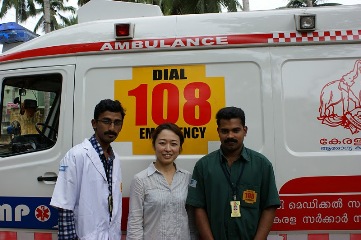 On the night of July 31 and the morning of August 1, the system development team stayed overnight in both the Punjab and Rajasthan offices to carry out the task. Punjab's operations have continued to expand, with the center now operating more vehicles on an increasing number of dispatches. Such rapid growth has produced fresh needs and issues, which kept me quite busy.
In addition, I regularly attended meetings at the Mumbai head office with around 10 core Ziqzita members. I also had a chance to step back from my day-to-day duties and think deeply about leadership through my involvement in organizing an Acumen workshop for female entrepreneurs.
Leadership Lessons
Lessons from Ziqitza's Founders
Of Ziqitza's five founding members, three are still part of the management team—Shaffi, Ravi, and Sweta. I've learned a great deal from them, such as the value of patience. Ziqitza is now a well-established company, but in the early days, there was no telling whether it would grow this big. Ziqitza owes its success to the founders who believed strongly in their initiative and diligently nurtured a small pilot project into the company it is today. They would do anything (as long it was ethical!) for the success of this company.
They also had the flexibility to adapt to changing circumstances. While they shared a strong resolve to achieve their annual targets, they wasted no time in setting new goals as soon as unforeseen developments made the old ones unreachable. The ability to maintain a positive attitude in the face of snags and setbacks is, no doubt, all the more important in a place like India, where things often do not go according to plan.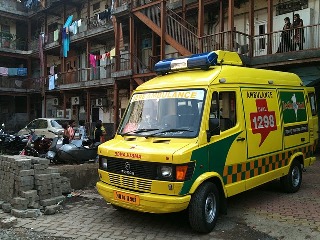 Ziqzita's founding members also saw their roles within the company evolve. As the company entered a phase of robust growth, they have entrusted day-to-day management to a core team of around 10 members. Shaffi, Ravi, and Sweta are now involved primarily with winning government tenders and securing new investment. This is a natural development at any company; but I was nonetheless moved to see how the founders, who once regarded the company as "their baby," now willingly entrust the infant to the care of employees and a broader pool of stakeholders.
Female Entrepreneurs in India
Working with several other Acumen fellows, I helped organize a leadership workshop at the Indian School of Business as part of Goldman Sachs's 10,000 Women initiative to support female entrepreneurs in developing countries. While we received praise for the practical tools provided, such as techniques for receiving feedback and negotiating deals—as we had anticipated—the participants responded most enthusiastically to the session set aside to share and discuss personal values.
Participants were asked to rank close to 20 items they considered most important: justice, a sense of accomplishment, freedom, financial assets, family, friendship, religion, serving others . . . I was surprised to find that close to 80% placed "family" at the top of the list. This was clearly different from the results during my Acumen training workshop—when we were given the same list—at which "justice" and "sense of accomplishment" were the top choices.
The emphasis on family was perhaps an expression of India's national culture. Personally speaking, there are times when I become so embroiled in a project that I can't get anything else done. But these women, who I'm sure are very dedicated to the businesses they've started and now manage, drew a sharp line between their private and public lives and continued to cherish the things nearest and dearest to their hearts. After all, a leader or entrepreneur is an individual human being before growing into such roles.
Spending time with these inspiring entrepreneurs was an excellent opportunity to reflect on my own experiences at Ziqitza. And I recalled being told during my training in New York—just before departing for India—that the field assignment would be a chance to grow not just professionally but personally as well.