The Tokyo Foundation has supported three Sylff musical institutions - the Paris Conservatoire, the Juilliard School, and the University of Music and Performing Arts Vienna - to organize a joint chamber music seminar since 2006.
Each year, selected Sylff fellows from the respective institutions meet at a host institution and perform at a concert. This winter, the event was hosted by the Paris Conservatoire.

The following is a report by Ms. Gretchen Amussen, an administrator of the Sylff Program at the Conservatoire, the host of the Seminar.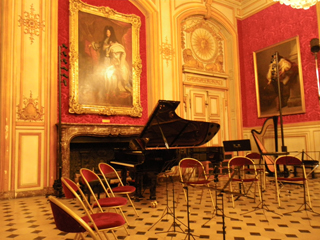 From January 24th to February 1st 2010, Paris became the theater for a unique three-country chamber music project involving some 21 musicians… The Paris Conservatoire, the fifth institution to be awarded Sylff status in 1988, was hosting its second Sylff chamber music seminar, thanks to generous support from the Tokyo Foundation. . . Read more (link to the Tokyo Foundation's Sylff official website)
(This Article was first published on March 26, 2010)